Infra to Insights: Unlock Data
Potential to Drive Sales &
Distribution Growth
webinar
|

Thursday, 10 August
12:00PM – 1:00PM IST
|

2:30PM – 3:30PM SGT
As we move further into 2023, consumer-packaged goods (CPG) companies are challenged to meet growth objectives while concurrently addressing rising input costs. While in developing (emerging) markets, where most consumers buy from local, mom-pop or offline stores; e-commerce continues to be a big growth driver.
Hence, the traditional value chain paradigm is shifting towards interconnected value networks or multi-enterprise collaboration networks which emphasizes on upgrading from individual applications like DMS, SFA, CRM, ERPs etc. & connecting them in order to derive actionable insights by embracing technologies like AI, ML & data, that helps brands to understand their customers & channels, make more informed marketing campaigns, and create cross-podium campaigns that optimizes resources for achieving increased sales revenue & margins.
Join this insightful webinar as we learn how digitally enabled & connected supply chain network helps companies gain real-time visibility into retail execution, multiply your sales efficiency, and be responsive to changing customer buying behaviors.
Why should you attend
How to achieve complete channel visibility (GT, MT, e-Com)
How to generate actionable insights from channel data
Leveraging insights to achieve superior retail execution
Key strategies to improve revenue growth and sales force effectiveness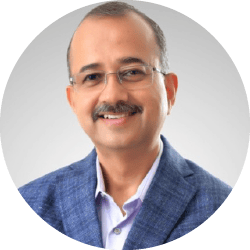 Sanjeev Srivastav
Senior FMCG Business Leader & Former Sales Director, Bel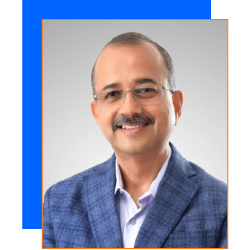 Sanjeev Srivastav
Senior FMCG Business Leader & Former Sales Director, Bel
Sanjeev is a senior level business leader with rich experience in setting up and scaling business, in the FMCG consumer food & beverage industry. Over the past 3 decades he has successfully scaled up business for brands like The Laughing Cow, Pillsbury, Haagen Dazs, Amul, Frooti, Nature Valley and Godrej across the country.
His focus has been to deploy growth strategies with a clear intent of improving market shares, growing profitability and ensuring sustainability, all with a view to deliver superior value to the stakeholders involved. These strategies have focused on new customer acquisition, GTM models and profitable revenue. He has driven new business models and taken brands into new categories, segments, geographies and verticals.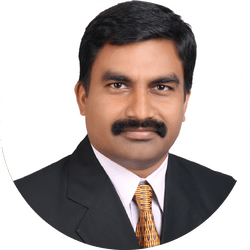 Venkata Krishna Velugubanti
Solutions Director
EdgeVerve, an Infosys Company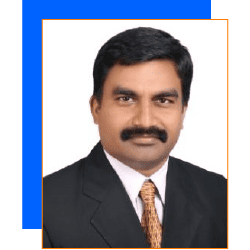 Venkata Krishna Velugubanti
Solutions Director
EdgeVerve, an Infosys Company
With over 23 years of experience in Retail, CPG, Agri industry, Venkata have been managing end-to-end lifecycle for cloud-based SaaS/PaaS products to solve large-scale, critical business problems through appropriate IT strategy/solutions.
Venkata is currently responsible for driving Digital Transformation through Data, Analytics, Business Intelligence Tools for multiple markets. He is reimagining businesses by designing an innovative digital strategy through cloud-based platform solutions – by capturing the right insights and making them actionable. This translates into improved business operations, satisfied customers and leads to P&L goals achievement.
EdgeVerve Systems Limited, a wholly-owned subsidiary of Infosys, is a global leader in developing digital platforms, assisting clients to unlock unlimited possibilities in their digital transformation journey. Our purpose is to inspire enterprises with the power of digital platforms, thereby enabling our clients to innovate on business models, drive game-changing efficiency and amplify human potential. Our platforms portfolio across Automation (AssistEdge), Document AI (XtractEdge), and Supply Chain (TradeEdge) helps inspire global enterprises to discover & automate processes, digitize & structure unstructured data and unlock the power of the network by integrating value chain partners.
EdgeVerve, with a deep-rooted entrepreneurial culture, our innovations are helping global corporations across financial services, insurance, retail, consumer & packaged goods, life sciences, manufacturing telecom and utilities, and more.
Visit www.edgeverve.com to know more