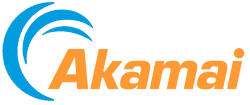 SECURING THE DIGITAL
ECOSYSTEM IN BFSI SECTOR
Wednesday, June 22, 2022 | 4:00 – 5:30PM IST
The Banking, Financial Services, and Insurance sector as we all know has been targeted heavily by attackers especially since the start of the pandemic. Account takeovers have increased multifold and are only going to increase in number in the years to come.These attacks are expensive and need to be addressed on priority.
In addition, applications and APIs have always been easy and preferred targets for threat actors. Since the start of the pandemic, DDoS attacks have not only re-written record traffic numbers but have increased in frequency and sophistication. Ransomware has plagued the industry and cyber criminals have crippled networks, demanding heavy ransoms in exchange for access to business-critical data.
Akamai and Consumex would like to invite CXOs from the BFSI organizations to address these imminent challenges and how to protect themselves against sophisticated and evolving cyber-attacks, without compromising on end-user experience and safeguarding customer trust.
Why should you attend
In this session, you will:
Hear from CXOs of leading Banks and financial services companies on how they are tackling challenges around API and Application Security
Learn about the top considerations to have in Apps & APIs protection checklist
Learn how to protect your customers from credential stuffing attacks and account takeovers without jeopardizing the customer experience
Have the experts clear your queries on account takeovers, DDoS mitigation, identifying vulnerabilities in API end-point protection
Learn how micro segmentation can help prevent the spread of ransomware attacks, and thus limit the impact of the breach
WHO SHOULD ATTEND
CISO
CTO
CIO
Heads of Information Security
VP Engineering
VP Technology
Wednesday, June 22, 2022 | 4:00 – 5:30PM IST